We are Open !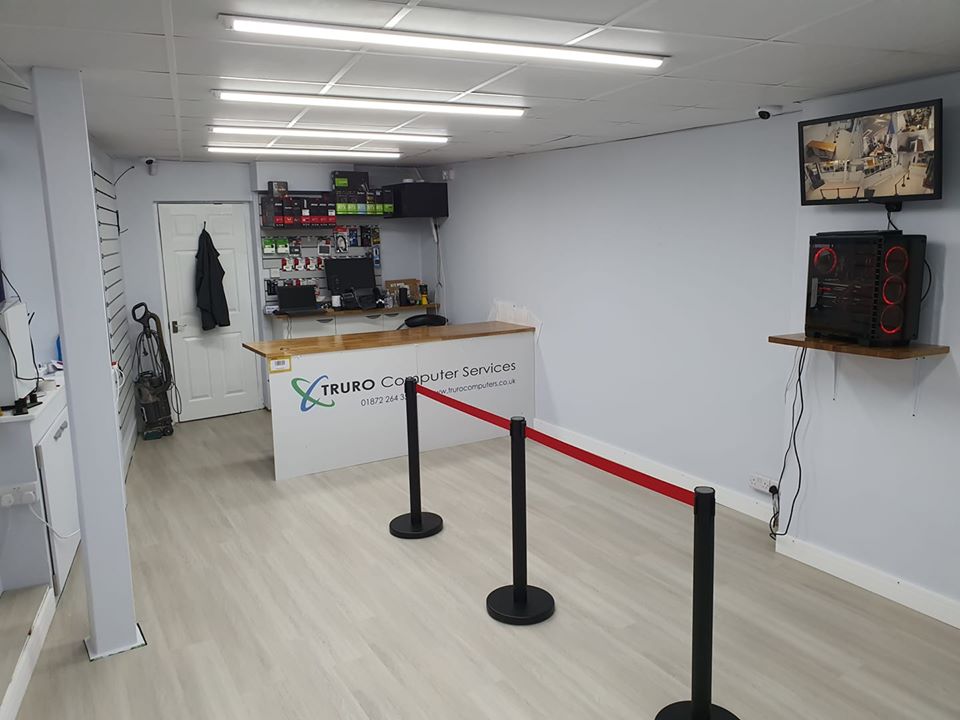 Following the completion of our Covid compliance refit we are now fully open for business for essential desktop, laptop, iMac and MacBook repairs, plus DHL parcel services.
We will be open our usual times, Monday to Saturday, 9am to 5pm.
Customers should enter via the front door on the crossroads, formally the AARC entrance, I'm sure many will be delighted to see the back of our staircase!
We have capacity to see one customer at the counter with two queuing, two meters apart on the right hand side, please leave the left clear for customers to exit, it's rare to have more than three customers at one time but if we are full please either wait outside or come back later.
We cannot provide any over the counter diagnostics or quick fixes, all devices must be booked in and left for repair.
For the time being (until at least June) we will not be stocking the shelves in the retail area but do keep a stock of parts, cables, etc. in the workshop so please ask if you need anything.