Truro Computer Services – Severe Email Scam Warning
We have seen a huge increase this week in an email scam that is doing the rounds that can be particularly disconcerting.
Although the emails vary the main feature is that they say you have been hacked and contain a genuine password that you genuinely do, or have, used. They contain a threat to release personal or embarrassing details if you do not pay a ransom. This is particularly worrying and convincing as it contains a genuine password (or sometimes phone number)
Firstly and most importantly . . . YOU HAVE NOT BEEN HACKED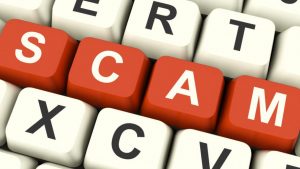 The scammers have got your email and password by hacking a third party website that you are registered with. To see if your details have been compromised in one of the many hacking incidents recently you can enter your email address on this website https://haveibeenpwned.com/.
DO NOT PAY ANY MONEY – If you still use the password listed for any websites or log ins you should immediately change them and just delete the scam email you received, other than that you do not need to take any action as the email is 100% a scam.
Under no circumstances should you reply to the email or click any links as that simply verifies to the scammer that your details are correct.